ZANCH is set to undertake an international training tour for partnership accreditation
ZANCH has completely diversified into the oil and gas industry. We have successfully concluded the audit process in the oil and gas industry and are set to partner with IOCs in the implementation of projects in the industry.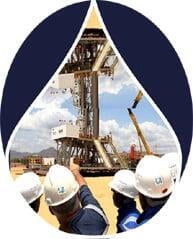 ZANCH is a major player in the service providing industry. We provide Engineering, Procurement and Construction Services to Government, Non-profit, foundations and Philanthropists, Oil and Gas, Public Utility (Electric Utility, Telephone Utility, Transportation Utility, Broadband Internet Utility (Fixed and mobile) and Solid Minerals), Real Estate, Education, Financial Institutions, Hospitality and Healthcare Sector. ZANCH partners players in the above industries to provide products, equipment, technology and support services in two ways:
As a resource partner, we provide professional solutions and technical services in the global market place using premium products and superior technologies from reputable industry vendors. We have established global alliances in the provisions of professional technology solutions, oil and gas services, materials and equipment procurement, and information and communication services.
As an outsource partner, we lend our skills and expertise to you by offering value-added services making your work easy and more efficient thereby maximizing your performance, creating higher profit margin, control cost, reduce risks, add value and help you to achieve your business goals.
Our focus is to create sustainable value growth through innovative solutions and unique partnership both in the local and global market place.